There are times when that which is obvious is not seen. That was true with America's Most Natural Rodeo Bowl. More than 12,000 years have passed since the last glacier moved across the area which is now the Crystal Springs Ranch. The Coteau Hills (hills of the prairie) left by the glaciers became the range land of buffalo herds for many centuries. Starting in the 1900's cattle replaced the buffalo and began grazing the hillside.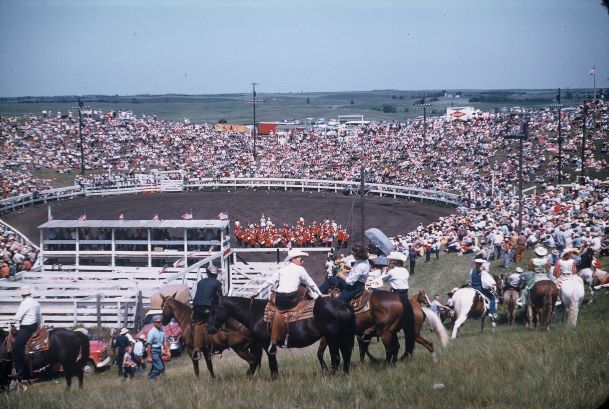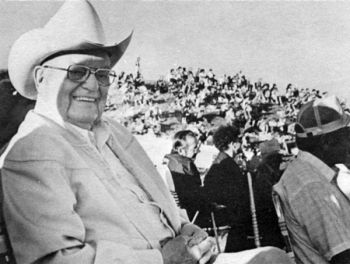 In the early 1940's E.W. Weisel, his wife Jo, and their daughter Cleo could see the numerous springs, the native grass and their grazing cattle on the Crystal Springs Ranch. E.W. could also see the natural bowl created by its glacier 120 centuries earlier. He also imagined thousands of people occupying the hillside of that bowl and enjoying rodeo performances at the base of the hills. What he saw and what he imagined became a reality. The bowl at the base of the hills was leveled, many tons of rocks were moved and stacked on three hilltops, and snow fence was installed around the bowl for the early years of the rodeo.
E.W.'s vision was clear and accurate. For 25 years E.W. and his family produced the Crystal Springs Rodeo and had the responsibility and satisfaction of hosting thousands of rodeo contestants and performers, and many thousands of rodeo fans. They all came, and generations later continue to come, to America's Most Natural Rodeo Bowl because of the vision and enthusiasm of E.W. in the early 1940's.
Keep the Dream Alive.
The first professionally sanctioned rodeo was produced by Mr. and Mrs. Weisel in 1946. They kept the dream alive for  another 25 years, passing their dream on to the new owners of the Crystal Springs Ranch with different owners producing the rodeo from 1972 to 1984. In 1985, the current owner of the ranch passed E.W.'s dream onto a group of 10 local businessmen who formed Crystal Springs Rodeo, Inc. in order to save the dying rodeo. The group effort worked and brought the rodeo successfully into its 50th year and beyond, but as the years passed, the corporation gradually dwindled down to three remaining members and in 2007 those three members brought in a new younger group to take on the growing rodeo responsibilities. Today the corporation consists of eight members. These eight are proud to continue E.W.'s dream, producing the Crystal Springs Rodeo.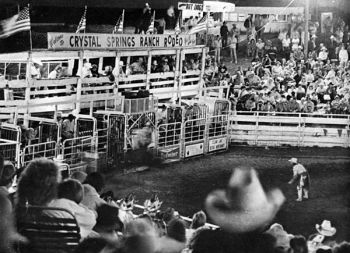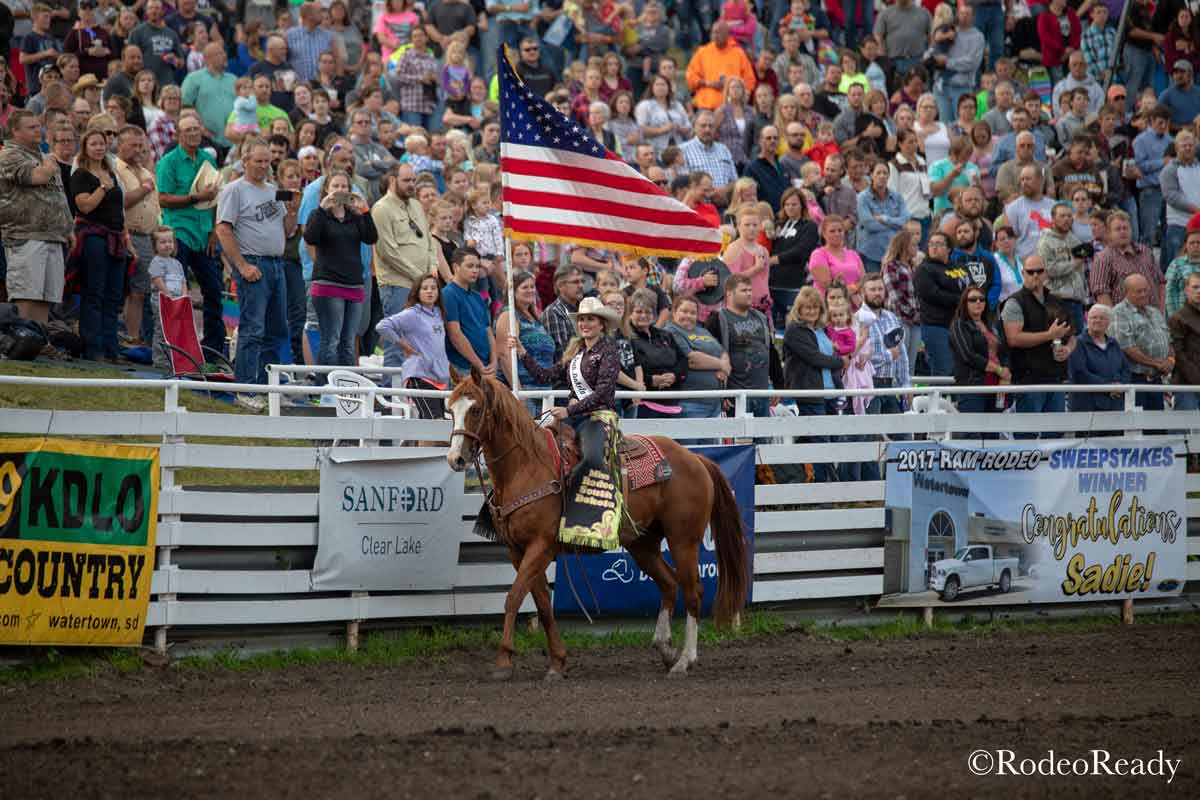 The corporation does not produce the rodeo alone. Dozens of volunteers from the Clear Lake community and from other areas of the region offer their assistance to the corporation in producing the rodeo. Without their help, the rodeo would not be the event that all fans enjoy today. The corporation would like to extend a heartfelt thank you to all of those volunteers that give their time and talents to help produce this great event.