A special thanks to the contestants.
We know there are a lot OF RODEOS – thanks for attending our 77th!
The Crystal Springs Rodeo is a PRCA and WPRA sanctioned event. All contestants must be a member of the Professional Rodeo Cowboy's Association or Women's Professional Rodeo Association in order to compete in our rodeo.
Crystal Springs is co-approved for both the Badlands Circuit and Great Lakes Circuit.
Rodeo Schedule:
| | |
| --- | --- |
| 7:30 | GRAND ENTRY |
| 7:45 | SADDLE BRONCS |
| 8:15 | STEER WRESTLING |
| 8:35 | CLOWN ACT |
| 8:42 | TEAM ROPING |
| 8:57 | SPECIALTY ACT (FRISBEE TOSS) |
| 9:02 | INTERMISSION |
| 9:12 | BAREBACKS-NOT DOUBLED |
| 9:27 | TIE DOWN ROPING |
| 9:42 | BARRELS |
| 9:52 | BAREBACKS-DOUBLED (COMING FROM OTHER RODEOS |
| 10:00 | BULL RIDING |
Arrival/Departure Information and Parking:
Gate Entrance and Check-In: Rodeo contestants should use the West Gate/Gate 4. Click here for a map. Parking is limited. Please follow signs around the North side of the arena past Gate 2 and park where indicated in contestant parking. Please also take caution where parking and avoid the slough area west of the arena.
All contestants must show PRCA card and guest pass at gate. All contestants must check in at the Secretary's Booth.
Purse
Bareback Riding: $10,00 added
Saddle Bronc: $10,000 added
Bull Riding: $10,000 added
Tie Down Roping: $5,800 added
Steer Wrestling: $5,800 added
Team Roping: $5,800 added/per
Barrel Racing: $5,800 added
Secretary Office Location & Hours
Secretary: Val Lundquist
Office Location: Inside the West Gate to the left in the Maynard's Contestant Hospitality Building.
Hours: Three hours prior to each performance until the conclusion of the event.
Kid's Night is THURSDAY Night
We do a "behind the chutes" tour at 6:00 for the kids. We will take several groups on tours under the crows nest, so please make sure you are out of the chutes area by 6:00. You may get asked for pictures or autographs – please support our kids during that time. We also offer autograph signing after the rodeo Thursday night.
Performance Dates & Times
Wednesday, June 21, 2023 Xtreme Bulls at

7:00PM

Thursday, June 22, 2023 at

7:30 PM

(Fireworks after the rodeo – Kid's Night)
Friday, June 23, 2023 at

7:30 PM

(concert in the arena after the rodeo)
Saturday, June 24, 2023 at

7:30 PM

(concert in the arena after the rodeo)
Event Winners
Crystal Springs Rodeo, Inc. is presenting the Crystal Springs Rodeo event winners with a beautiful Black Hills Gold Ring, exclusively designed and produced for the rodeo by Riddle's Jewelry.
If you are an event winner contact us with your shipping address.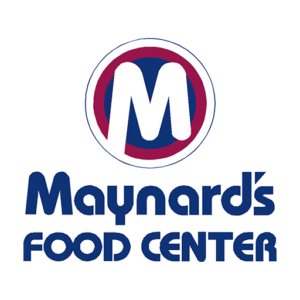 Maynard's Contestant Hospitality Building is open from 5:00 p.m. to 12:00 a.m. Please enjoy a complimentary meal and cold drink. The Hospitality Building will also be open during slack. A special thanks to our sponsor Maynard's for their support.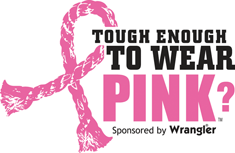 Tough Enough to Wear Pink is FRIDAY night. Please wear pink to support cancer research. Thursday night fireworks immediately following performance.
Slack is Friday morning at 9:00 am for all events. The Hospitality Building will be open during slack.
Camping at the ranch is allowed free of charge to contestants. However, contestants must keep their PRCA card with them at all times, follow the camping rules, and refrain from disorderly behavior or they will be asked to leave.